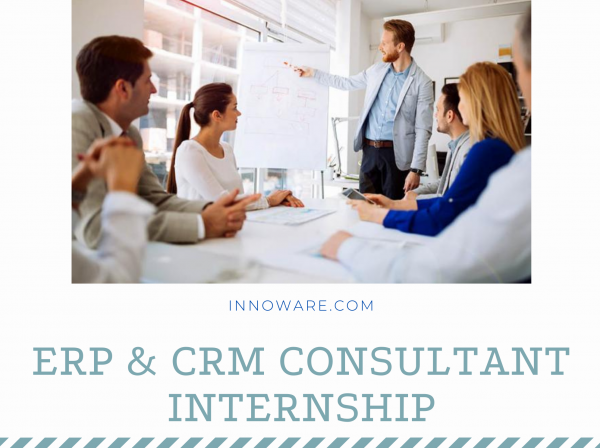 Intern: ERP and CRM Consultant / Business Analyst for Microsoft Dynamics
Innoware is recognized as expert in the consulting services, specializing in ERP and CRM implementations and cloud business solutions. Our company holds Microsoft Gold Certified Partner status and acknowledged as one of the best partners in Eastern Europe.
We are announcing Spring Internship program of Junior Consultant for Microsoft Dynamics ERP and CRM systems. The internship is paid, plus, interns who complete the internship successfully will be invited to work at Innoware!
Duration: 2,5 months.
Start date: April 1st, 2021.
Requirements:
University degree or Student of senior grades (4-6th year of study)
Specialization in economic cybernetics, system analysis, accounting, applied mathematics, computer science, economics etc.
Analytical mindset and logical thinking
Basic knowledge of databases
Understanding of the economics of enterprise
Recruiting process consists of:
Interview with HR Manager
Computer test
We offer excellent opportunities for successful career start and growth in a friendly and supportive atmosphere:
Trainings on the system and project management methodology
Professional development
Challenging tasks and multifaceted solutions
Real business cases based on local and international projects
Legal cooperation
Paid internship
Opportunity to combine Internship and your study
Opportunity to undertake your pre-graduation practice at university
Further employment in Innoware for interns who complete the Internship successfully
Visit our website to find out more about Innoware: https://innoware.com/.
Explore your potential applying now: send your CV to IWwork@innoware.com with a short cover letter explaining your desire to join Innoware team!